TOTAL SAFETY
SLOGGING
WRENCHES
According to data published by the Ministry of Labor every year, the tools cause 11% of all accidents, out of which 70% is caused by hand tools.
MAIN CAUSES OF ACCIDENT WHEN USING HAND TOOLS
Impacts or cuts on hands

Eye injury caused by released particles from objects that being worked on or the tool itself

Impacts in different body parts due to throwing the tool or fallen hammer heads

Impact caused by dropping tools
1- EGA MASTER HAS DEVELOPPED ANTIDROP AND ANTI-IMPACT SLOGGING WRENCHES THAT:
Reduces looseness and increases the frictions over the screw,

thanks to its safety o-ring

, doesn´t require to be held with hands avoiding injuries with impacts.

The wrench does not fall out because it is held by the safety lanyard.

Only one operator is needed for its safe use (avoiding being used by two operators, which is what usually happens).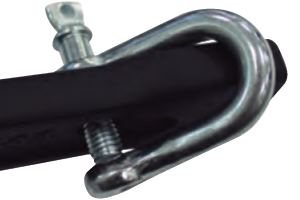 2- Removable shackles for those applications where height is not a risk.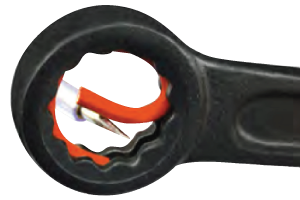 3- O-ring is easily replaceable and supports temperatures up to 100ºC. Replacements are available for each wrench.