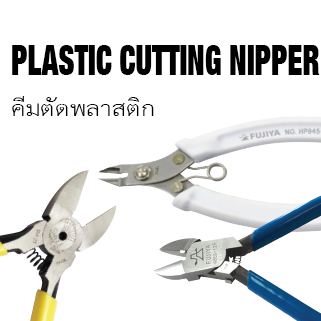 เครื่องมืออุตสาหกรรม-คีมตัดพลาสติก
Display -1 Products per page
FPN-125FS – PLASTIC CUTTING NIPPERS (Straight blades) – คีมตัดพลาสติก – FUJIYA

FPN-125FS – Plastic Cutting Nippers

Most suitable to cut hard plastic.
Blades part are processed by "Micro Mirror Blade", the leading edge of polishing technology developed by Fujiya, which achieve very keen blade and beautiful cut cross section.
Coil spring is mounted enabling continuous cutting work.
Sanitary antibacterial grip handles are applied.